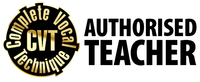 INDIVIDUAL LESSONS
What can you learn?
• Vocal technique - production of a healthy sound, control of the breath, support muscles, anatomy, microtechnique of the throat,  control of volumes, all designed to your abilities and wishes. 
• Stylistic nuances of jazz, pop, soul, classical, funk, Latin, heavy metal
• Specifics of phrasing and timing in any of those styles
• Jazz improvisation
• Healthy use of vocal effects (distortion, growl, grunt, scream, air in the voice, creak, vocal breaks, ornamentation etc.)
• Interpretation of the song based on text, atmosphere, intent
• Extensive vocal techniques like TUVA or overtone singing 

 _____________________________________________________________________________
PURCHASE A BUNDLE OF 5 LESSONS AND GET 2 WORKSHOPS OF YOUR CHOICE FREE!
PURCHASING 10 LESSONS BUNDLE GIVES YOU FREE ACCESS TO ALL THE WORKSHOPS
Special offer: 5 lessons bundle to use within 3 months + Free access to 2 of the workshops of your choice
Read more…
Special offer: 10 lessons bundle to use within 6 months + Free access to all the workshops.
Read more…